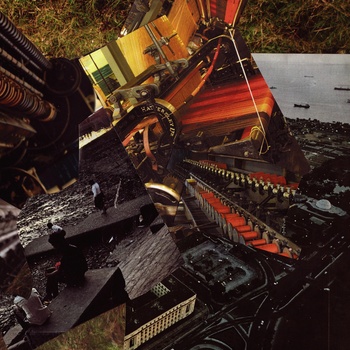 We're deliriously excited to announce that we're releasing the new album by Leeds/Bradford Psych Kraut bongers NOPE, in co-operation with the ever admirable Obscene Baby Auction. It's one of those dream releases for us that you never thought would come along or even be made.
Recorded by Matt J at Suburban Home, Nope feature members of most of our favourite West Yorkshire bands including That Fucking Tank, Runners, Cowtown and Mucky Sailor. Not only that, but Obscene Baby Auction is the label that all of us have always considered the cream of DIY record pressing in this grey isle. Putting out the likes of Brand New Gay Scene and Old Baby Sex Scene comps that offered a yoof so many bands and loads of ace packaging to flick through. I personally have gathered everything they've ever put out since my earliest out of town jaunts, so finally getting married to them is the most romantic thing to ever happen to us and (hopefully) reaffirms that we're all still heading in the right direction.
You can pre-order 'Revision' now from HERE on limited edition vinyl and you'll get an immediate download of the digital version. There's only 300 copies being pressed and the first 100 get super spun out coloured vinyl.
[wp_bandcamp_player ID=1545463423 bgcol=FFFFFF link_color=9B4D99 size=grande3]
Tags: andy abbott, audacious, bradford, coloured vinyl, cowtown, diy, kraut, krautrock, leeds, mucky sailor, music, no hands, nope, obscene baby auction, psych, revision, runners, Sheffield, synth, that fucking tank, The Audacious Art Experiment, underground, wharf chambers