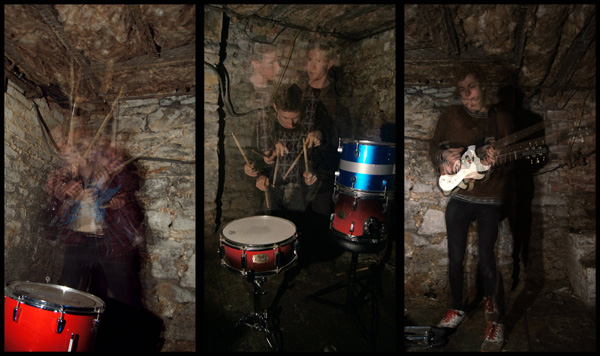 Blood Sport formed in Sheffield in 2010, and ever since the trio have forged an arresting sound practice from within the city's industrious art/music community. Their blistering guitar dynamics and pointed-yet-pointillist lyrics meshing into rough-house, techno-gilded polyrhythms, with an untrammelled urgency pervading their tightly wound sound and all that surrounds and informs it. Blood Sport have a relentless, heavily structuralist live show, a wall of noise and rhythm delivered with ferocious intensity, girding and grinding the audience into movement.
Now the band is set to surge and attack. 2016 will see the fruition of a year's work in both the live and recorded realms, with new record Axe Laid To The Root released on Blast First Petite following three EPs and a strong debut LP Life In Units, all released on labels – Tye Die Tapes, the band's own Hybrid Vigour Records and our very own The Audacious Art Experiment.
Always striving to go beyond format and open up new dialogues, Blood Sport have also gained repute for curating inventive line-ups and juxtapositions through their Hybrid Vigour nights in Sheffield. Artists such as Inga Copeland, Islam Chipsy, Zs, Whilst, Heatsick, King Ayisoba, Flower-Corsano Duo, and Nisennenmondai and more have been involved and the night's mix of musics from all around the world, sucking in loose rock, strict dance formulae, a love of raw improvisation, outsider song cycles and UK DIY aesthetics, serves as a blueprint for Blood Sports' musical explorations.
Booking
joe@qujunktions.com
Stream
AUD #17 – 'Journal No. 4' – released 8/10/11 on 100 limited cassettes and download.
'Life in Units' – released 09/09/13
Buy Vinyl
Watch