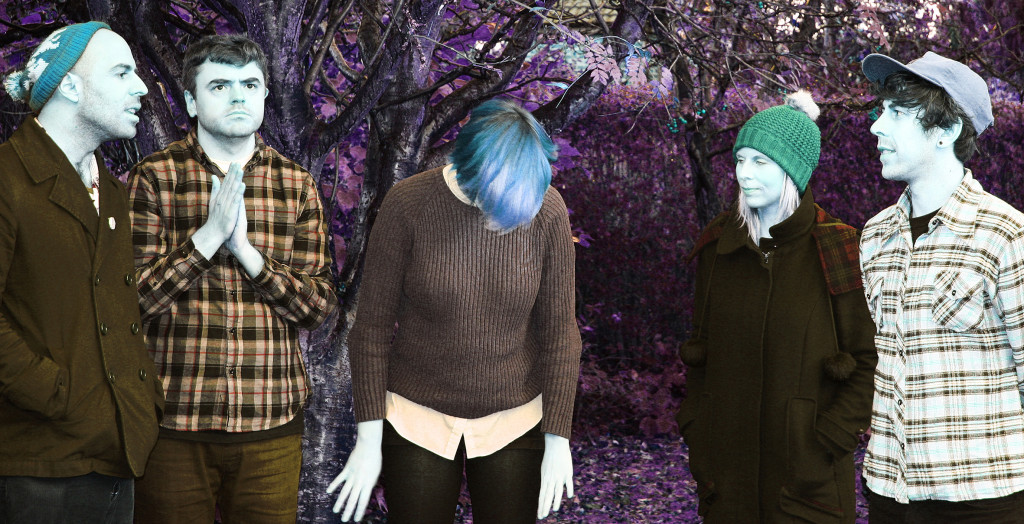 Formed in summer 2011 in Manchester, Championlover unite repetitive urban affected rhythms with dub processed noisescapes. Prior to their formation, we were already well acquainted with the lovers – the band features members of the fantastic former improv journeymen Trinity, and Gnod contemporaries A Middle Sex (Blackest Rainbow, TAAE). After seeing them bend the minds of a packed out, smoke filled Audacious space at Tramlines, and the 2012 tour with Blood Sport, The Audacious Art Experiment has been keeping a careful peeper on the unit. After several incredible EPs, we were sent a mysterious lip-stick covered package with a record sealed inside. That very record was released through The Audacious Art Experiment on the 29th of November 2013.
Makeout is their first full length album, the culmination of a slew of exclusive releases and wild live recordings. Like their previous work, it's a live, partially improvised sonic-journey, buzzing with premium vibes. It's got a sound like no other – one that can perhaps only be quantified in ridiculous hyperbole.
They describe themselves as a 'KRAUTDUBFUNKPUNKNOISE ' outfit, and a psychedelic no-world package holiday. Makeout itself sounds like the soundtrack to a spaced out journey through the sahara. It draws on kraut rock, world music, post punk, dub and dance music in equal measure. Ghostly vocals, saxophone and guitar drift over double drums and jagged bass and keyboard lines. On top of this, the band have managed to fully translate their unstoppable live experience to the record – it's brimming with energy and atmosphere and is available to order now from our bandcamp.
Releases available to buy/hear
Released 29th November on 250 limited 12″

Upcoming Shows
No shows that we know of, but what do we know?
Contact
robjozefowski@hotmail.com