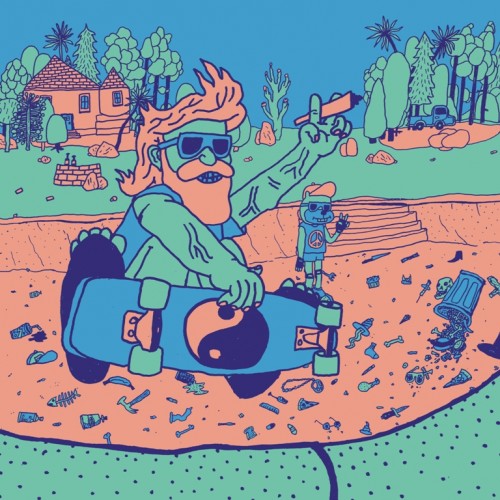 With a good chunk of the label pros currently away on travels, tours or simply just too hot, Audacious news is taking a little longer than usual to bubble up from the spring. Nothing can keep this kind of fun from being pumped down the e-pipes and into your vision tank though.
Thanks to a large amount of serious dudes, the first pressing of the Cowtown LP has now all but sold out with us! We've a few copies left in our store, as well as some other stragglers in Rough Trade, Kristina Records (Dalston) and Record Collector (Sheffield) but we don't expect them to last out the next week or so. The even better news is that if you're reading this late and you're feeling sadder than a hot pickle, we will be re-pressing the record at the end of the month. The first time we've ever had the privilege to do so.
And if that wasn't already enough fun for the gang, Mr Marc Riley of BBC 6 Music kindly invited The Town to perform a few of their tunes on his show tonight. Which is a mad brain boiling buzz for everyone involved in our humble little experiment.
Tune in tonight from 19:00 via your usual digital box or online HERE
Stay blurzzed.
Tags: 6 music, audacious, bad dudes, bbc, cowtown, diy, dudes, dudes vs bad dudes, hookworms, jonathan nash, leeds, marc riley, post punk, The Audacious Art Experiment