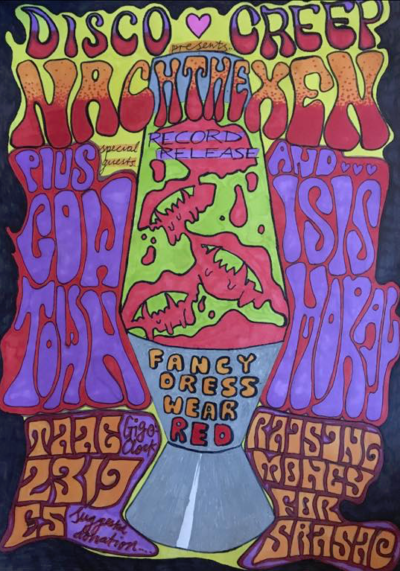 Come help Nachthexen celebrate the release of their second 7", 'Disco Creep' with a proportion of the money raised going to help Sheffield Rape and Sexual Abuse Centre.
The record is RED, we are asking people to come in RED fancy dress, if you want to 💋
The evening will consist of…
Nachthexen
Synth punx
Cowtown
Synth dream babes
Isis Moray
Synth Goddess
There's more to be announced too, but there will defo be a dance party afterwards. You know the score.