Poot Records Presents: Id M Theft Able (USA) + Special guests
October 24, 2018 @ 8:00 pm

-

11:00 pm

£3 – £5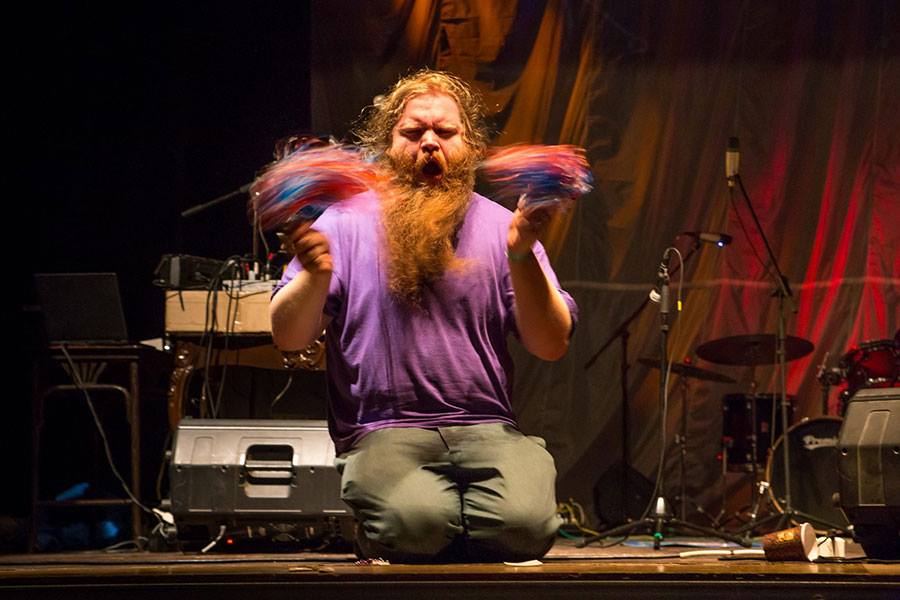 Id M Theft Able performs within and without the realms of noise, avant-improvisation, sound poetry, performance, et c. et c. et c. using voice, found objects, electronics, and whatever else is
available……
He has given hundreds of performances across 4 continents in settings ranging from the scummiest of squats to the fanciest of festivals.
Kate Armitage is an artist and a musician. She is opposed to mystification of all kinds. Among her least favourite mystifications are the most deadly boring: "glamour", "talent" and "expertise". She is particularly interested in specifically feminist de-mystifications of performance; this is called playing like a woman.
THF Drenching was once only a free-improvising dictaphone player, but now he also uses a bunch of dog toys, voice and percussion in his quest to sound as much like sped up Messiaen as possible. He was in Derek's Bailey's last band Limescale. He is also half of the duo Sippy Cup, with Kate Armitage.
Honest Hair Dresser is another meeting of Yorkshire premier sad sacks, Pete Cann and Luke Poot. There will be various attempts to "entertain". For fans of fanning
£5/3 OTD
BYOB —