The Altered Hours // the Skipping Forecast // Sleep Terminal
March 11, 2016 @ 8:00 pm

-

11:00 pm

£5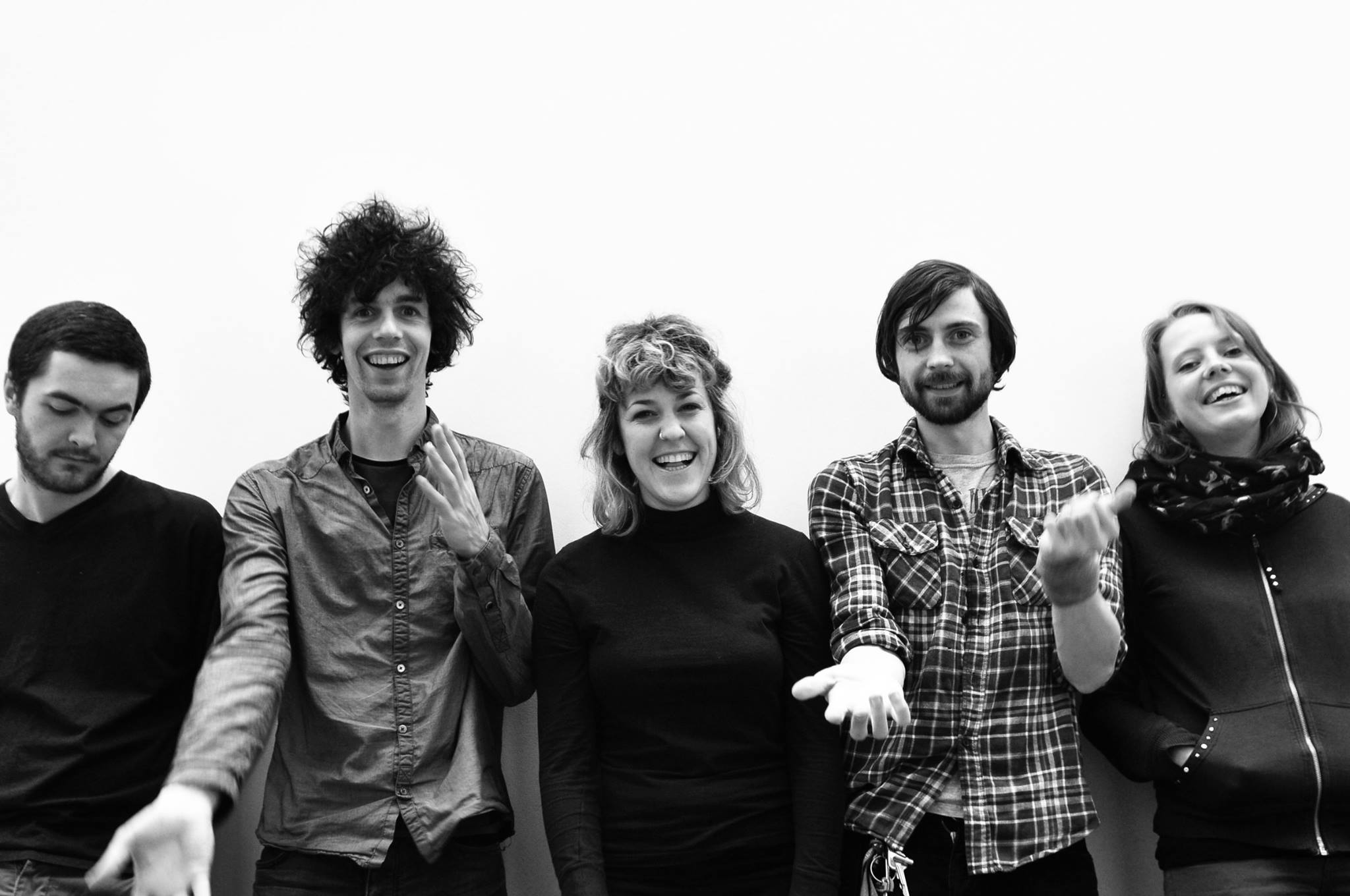 +++++++++++++++++++++
THE ALTERED HOURS
The Altered Hours are a five-piece music group based in Cork city, Ireland. You may remember them from when they supported S. Araw Trio XI in the space back in September '15. IN HEAT NOT SORRY is their first full length album, recorded at the Funkhaus studio in Berlin and released through Art For Blind Records and Penske Recordings.
Following their work with Fabien Leseure on the Sweet Jelly Roll EP (A Recordings) in 2013, plans were made to further explore the potential for capturing the band's intense live energy. The group returned to Berlin in 2014 and spent three weeks exploring, experimenting and recording with Leseure at the controls.
Existing in a swirl of the psychedelic and hypnotic, The Altered Hours' live shows are known for their intensity and for the band's ability to envelope both themselves and the crowd in their sound. Vocalists Cathal MacGabhann and Elaine Howley are at once fearless and paranoid; exuding a self-confidence that is catching while yelping, snarling and harmonising on themes of "loneliness, cannabis and sex positions".

Stream new album In Heat Not Sorry here:
https://soundcloud.com/alteredhours/sets/the-altered-hours-in-heat-not-sorry

+++++
THE SKIPPING FORECAST
The Skipping Forecast are an experimental pop duo who blend guitar, vocals, and percussive electronics into harmonised dreamlike songscapes.
Formed in Sheffield, within The Audacious Art Experiment collective, Sophia Pettit (Vocals/Guitar) and Luke Twyman (Percussion, Tones, Vocals) first began writing acoustic songs together as a side project to main bands at the time.
They soon found themselves instinctively delving into darker and more atmospheric domains, utilising Twyman's range of improvised analogue instruments (dictaphones, walkie talkies, synths, pedals) and Pettit's shimmering guitar and voice. The pair seek a harmonious friction by rubbing hazy dream-pop overtones against woozy drones and levitating, dynamic vocals, all providing a haunting soundtrack to their gritty picture-book storytelling.
Soundcloud: https://soundcloud.com/theskippingforecast
+++++
SLEEP TERMINAL
Sleep Terminal are a self-proclaimed 'psychedelic hyper-doom garage pop' band from Sheffield. Their debut album Parasomnia Initiation Ritual (released on cassette by Babes in Arms records) and follow up album Night Spleen released via bandcamp just four months later are gaining traction, with local and international play on radio and podcasts alike. Expect fuzz, blissed out noise and an energetic live show.

Bandcamp: https://sleepterminal.bandcamp.com/
+++++
Fri 11th March 2016
£5 suggested donation on the door
Bring your own refreshments & be good.
++ Donation drop-off for Sheffield Food Collective – please bring along some non-perishable goods if you can! ++
Photo by Izabela Szczutkowska