Za! // Nope // Magpies
February 20, 2016 @ 8:00 pm

-

11:00 pm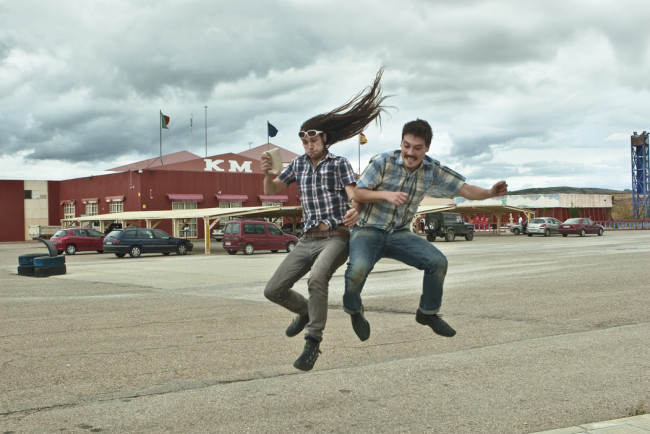 The Audacious Art Experiment Board of Directors Present…
ZA!
Renowned for their electrifying live shows and last seen at the TAAE 10th birthday party in Sheffield 2013, we're seriously smitten to once again be diverting the colourful Catalan megaflow towards the shores of our humble grey isle. This time in support of their latest release LOLOISMO.
Two years after releasing WANANANAI (Rockdelux's Album of 2013), ZA! present a record that defies many conventions, even their own. The title LOLOISMO comes from 'Loloiza', the Spanish phrase for the chants that echo out from football fields, where often the collective act of singing holds more value than the lyrics. The only premise the band set themselves was to avoid repetition of songs. To accomplish this, Spazzfrica Ehd (drums/keyboards/vocals) and Papadupau (guitar/trumpet/samples/vocals) have explored new genres and tried new ways of playing and filtering their instruments. The result is ten hits, ten individual worlds that continue to evolve with each listen.
There is no set style: industrial meets dubstep, hip hop, clicks n'cuts electronic music, math-rock. Diversity is key, from the old-shool hardcore clichés to Asian, Arabic or invented landscapes, sometimes sampling live guitar, sometimes passing the whole drumkit through the amplifiers.
ZA! call it "Loloizable experimental music with a chorus", because until LOLOISMO the band's lyrics had never evolved beyond a concept or a single word. As expected, these newly unearthed lyrics match with the experimental language of music, with repetitions, encrypted metrics and neologisms. The will is always to "loloize" rather than to pontifícate; to sing freely, collectively, and in tune with the Halfmighty Silly Sister of Wisdom.
NOPE
Featuring familar faces from the North UK DIY/independent music scene – including Andy Abbott of That Fucking Tank, Jon Nash of Hookworms/Cowtown, and Steve Nuttall of Mucky Sailor – NOPE aim to exceed the sum of their parts with an expansive sound and vision. Nuttall and Nash's dual drumming lays the foundation for Abbott's relentless, cyclical riffing, which has been described with tongue in cheek as melding early Smashing Pumpkins, Neu and Status Quo. Add all that to Patrick Dowson's recently introduced second guitar and basically you're broadening the sonic pallet whilst freeing up the song structures to allow for more intricate melodies and a healthy dose of guitar solos.
OTD: The Kraut-Lads
MAGPIES
Sheffield's most prolific cat appreciation society descends upon us to sing bitter sweet ode's to all the animals they enjoy and revere. Embodying a lonely bar stool sound centered around David Broadhurst's matter of fact vocal tones and acoustic strumming, the rest of pies subtly weave tremolo guitar shivers and plink and plonk double bass bumps with dusty brush drums. It all goes splendidly towards conjuring that well known feeling of having stayed too long at a roadside tavern after last orders. In real/commonly understandable terms, they kind of remind me of that Mercury Rev record that Jim O'Rouke never sang on. You know the one…
Saturday 20th February 2016
The Picture House Social
Sheffield
Tickets: £6 – https://tickets.partyforthepeople.org.uk/events/1598-taae-present-za-nope
8pm
Details
Date:

February 20, 2016

Time:

8:00 pm - 11:00 pm

Event Category:

Event Tags:
Venue
Picture House Social

383 Abbeydale Road




Sheffield

,

S. Yorks

S14GE

United Kingdom
Organizer
The Audacious Art Experiment