Date/Time
Date(s) - 10/11/2013
6:30 pm - 10:00 pm
Location
Audacious Space
Category(ies)
SUNDAY 10TH NOVEMBER @ AUDACIOUS SPACE
The Audacious Art Experiment and Common Thread present for your viewing pleasure: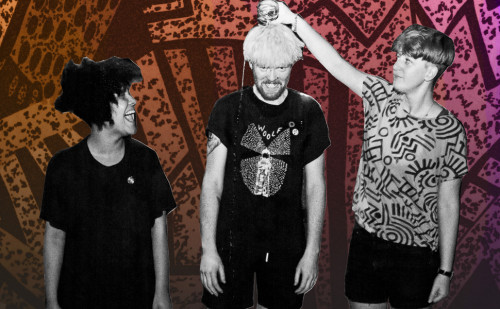 SHOPPING
London new wave punkers stop by on their release tour for the amazing 'Consumer Complaints' LP. Choppy and dischordant guitars, deadened drums and noodling bass lines crumble along to a backdrop of wailing vocals, that brings forth the best memories of Siouxsie and the Banshees. Can't wait!
PIFCO
New Wave punk from Leeds.
BRAZINSKAS
Sheffield garage/fuzz.
ELOPES
Sheffield folk punk.
WARMHAMMER
Sheffield dream pop hearthrobs.
TAAE HQ // Sunday 10 November 2013
Doors about 6PM // Bands 6:30
Please donate £5 for travelling bands // No-one will be turned away for lack of funds.
More info sooon…