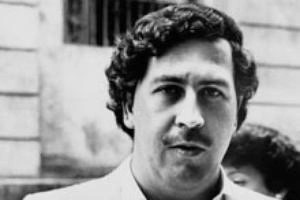 As the majority of you no doubt partied long into the new year night, I, Loic of Wooderson fame carried on working on my 'solo' record. The past 6 months have seen me relocate almost exclusively to the Audacious Space for midnight recording sessions and coffee with powdered milk. This is also how I chose to spend my new year – in the company of my own guitar riffs.
My time in the studio has now come to a mature end, for the next four months at least. As I type in am into my last hour in Sheffield before jetting off into the sun and to find Pablo Escobar's hidden Colombian millions. It seems senseless to write songs and not let anyone hear them, particularly as I have been known to write hits of the highest caliber!
With this in mind I present to you the song I recorded on new years eve/day. It was written in about four hours with the gloriously ambidextrous Jeesaw on drums. Flying Into Bogota is the last thing I have worked on and such has now become my favourite. The Soundcloud link also offers you access to a pair of other songs written over the past few months. I will no doubt come home and re-record the whole lot but you can potentially enjoy the demo's for now.
We'll meet again. Don't know where. Don't know when. But I know we'll meet again some sunny day…..probably in May.
Hasta luego mis amigos
https://soundcloud.com/loic-tuckey/fying-into-bogota