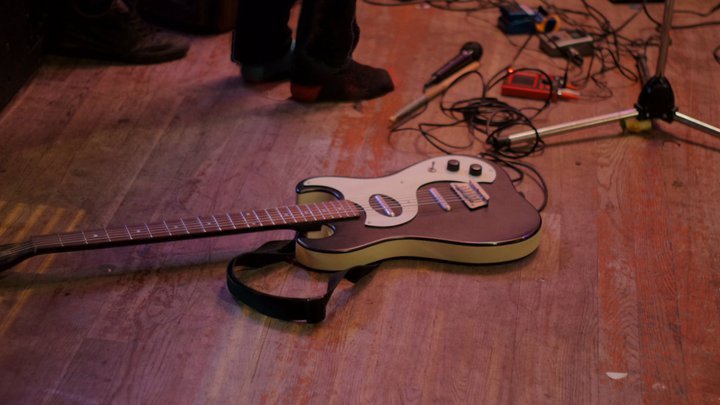 Things at Audacious HQ are getting pretty damn exciting. Ideas for projects are coming in thick and fast and if we're completely honest, we're kinda having trouble keeping up with it all. Hopefully over the next month we'll communicate them all to your via this site, for now we'll settle for drip feeding you the main gasms and tit bits.
One thing we are pretty buzzin to tell you about is that TAAE #16 has been confirmed as a tape release/free download by Sheffield's best kept secret Blood Sport. If you were silly enough to miss them at the last Audacious gig with Pifco, then you'll be able to take some comfort in knowing that they're playing twice at the upcoming Tramlines festival at the end of July. Friday sees them play The West End, a popular venue for these guys as it's often where they crack out their own nights under the name Small Ideas. Then on the Saturday they'll be playing The Cremhorne, times will be confirmed as and when.
Blending haunting noise-scapes, math-rock, noodley Kinsella vibes and afro rhythm's, Blood Sport are doing a pretty good job of challenging every band they play with to a dance duel. Proving the point that it's not up up to the audience to dance FOR a band, more that it's the bands responsibility to move an audience.
The tape should be released sometime around July, until then you can listen to three tracks from it via the soundcloud link below and wait for the official download.
新 録 by Blood Sport
Blood Sport Tumblr
Tramlines Festival
Tags: afro, aggro beat, audacious, Blood sport, cremhorne, diy, free downloads, kinsella, math rock, noise, post punk, rhythm, Sheffield, small ideas, tape, The Audacious Art Experiment, tramlines, weird, west end