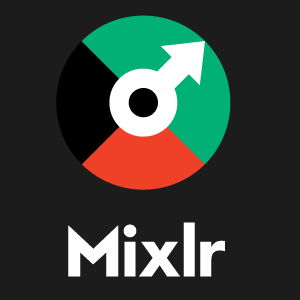 We at TAAE have been big fans of Mixlr ever since our friend Bestie brought it to our attention last year, yet we've never really got round to figuring it out properly. For those that don't know, Mixlr is a website that allows you to stream and broadcast live internet radio shows, created by Mixlr account holders themselves. You can broadcast off iTunes and Soundlcoud playlists (or any sound coming out of your laptop for that matter) as well as running a line out from a mixing desk or a compressor mic. You can also use third party stuff such as Garageband and Traktor to further mix your levels before it goes out.
Broadcasting live is something we've always had a bit of buzz for, since our first attempt at the Reception' event at Site Gallery last autumn and more recently at the latest 'AKAB II' event at Audacious Space. During both those events we successfully managed to broadcast live audio from the bands or pieces created, which helped to give them a certain buzz at the time, knowing it's drifting over the world into unsuspecting ears.
So from now on, with the permission of the artists involved, we're going to attempt to broadcast live streams of all our gigs down at Audacious Space. For those people who dig what we put on but sadly don't live in the magical green city of Sheffield.
If you'd like to tune into this, simply click the link at the bottom which will take you to our profile and schedule page. You can set up and account and follow us like you can on most websites today. Also, click the showreel section to listen to past shows and broadcasts.
Happy listening.
Tags: audacious, audacious space, internet radio, live, mixlr, Sheffield, streaming, The Audacious Art Experiment