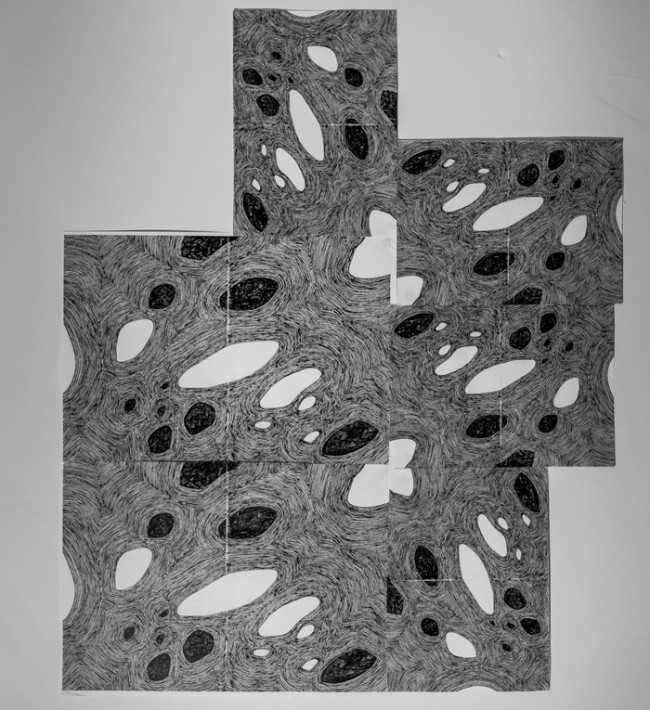 Jessica Dolby is an artist based in Newcastle, she creates intricately detailed drawings as an investigation and exploration of walking, place and site. In Spring 2015, she plans to visit Hungary to further develop her ideas at the incredible self fulfilling arts organization MÜSZi, under the project heading 'Mapping Budapest /ˈBuːdəpɛst\'.
TAAE maintains a strong connection with MÜSZi, after Trans/Human visited last year, finding a vital community space that promotes sustainability, grass-roots projects and learning for everyone. Due to unfavourable political climates in Hungary, MÜSZi draws no state funding and is run completely independently by a small dedicated team and with the help of contributions from performance events and personal studio time.
During her stay in Budapest, Jessica hopes to explore the city, create a new body of work and engage others in talks and workshops. To fund this trip and to contribute to the running costs of MÜSZi, Jessica has begun this kickstarter campaign which aims to involve those backing her in a variety of ways, ranging from dedicated drawings installed in the streets of Budapest, personalised mail and limited edition artworks produced during her residency.
Those willing to contribute to what is essentially two great causes, can do so via the kickstarter link below.
Mapping Budapest /ˈBuːdəpɛst\ Kickstarter
You can also see more of Jessica's work and follow her project on her personal blog and twitter.
Psychocartography
@JezzicaDolby
Tags: Budapest, cartography, Dolby, drawing, geography, illustration, Jessica, Jessica Dolby, kickstarter, Mapping, mapping the city, MappingBudapest, muszi, psycho