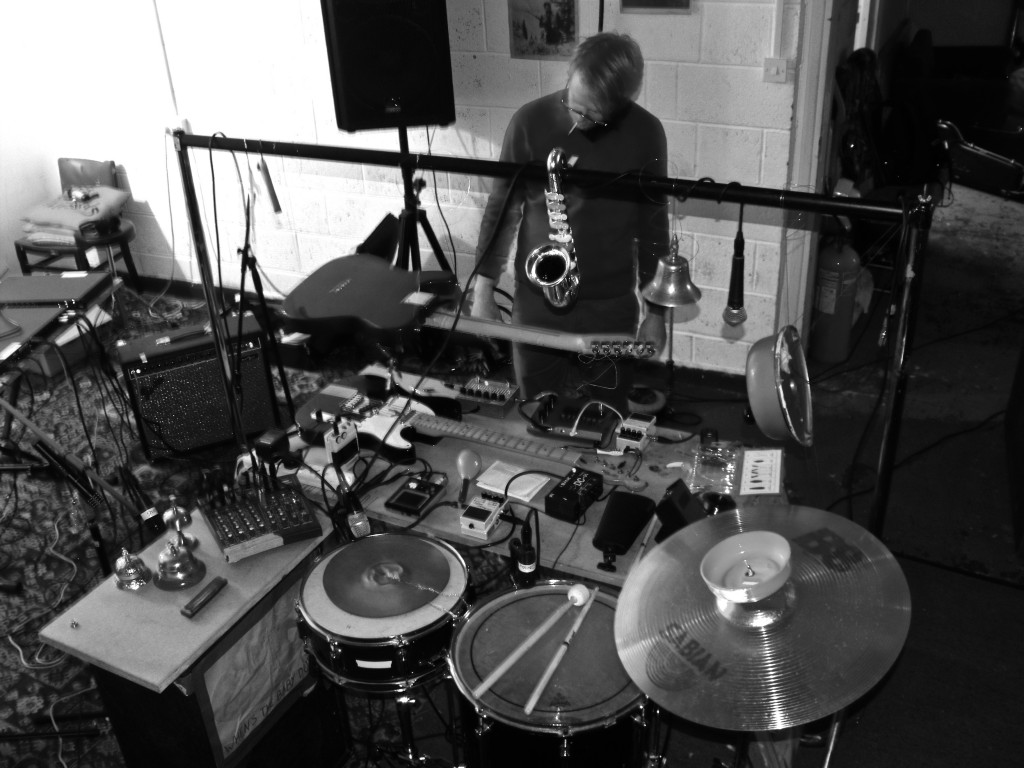 At long last we can finally bring you the latest release from TAAE's very own frequency analyzers, Trans/Human. Recorded over one weekend in the winter of 2012 at Audacious Space by Ben Hunter and mastered by Cam Deas, The (UN)Expected LP is Trans/Human's first work to be committed to wax and its a piece we're really proud to deliver.
With the use of a clothing rail and extended table, Trans/Human hung and piled high telecasters, bells, radios and magnets, in an attempt to engage with a sculptural, performance situation, in a recording environment. The resulting material was then dissected and re-appropriated within the context of an LP to form an evocative document of Trans/Human's live approach at that time.
Current fans, as well as those of you who still keep a safe distance from the space's more eclectic "Zone Addicts Anonymous" events, dodging the sonic and visual assaults of their live performances, are in for a hell of a ride. The (UN)Expected delivers on so many levels and sees Trans/Human peel ever so slightly away from the drum and feedback rituals of 'The 8 hour Dance' (TAAE#16) and move into a far more sinister world of grinding machinery, intercepted radio broadcasts and disease ridden beats.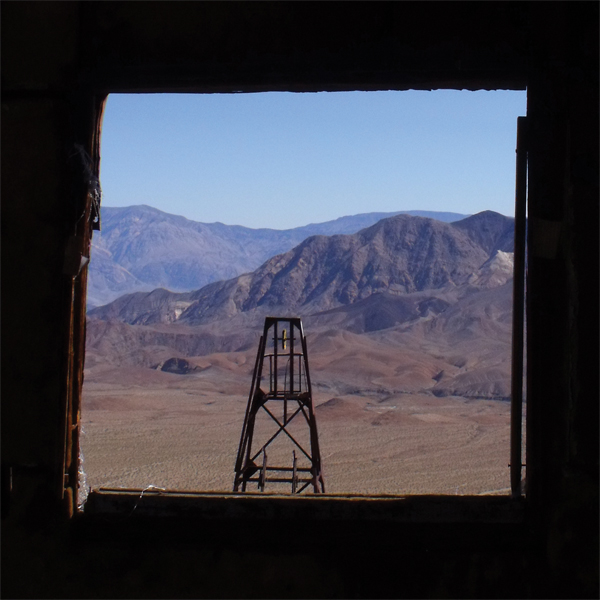 Pressed on 140g black 12″ vinyl and featuring photographic artwork by Trans/Human's Luke Twyman, the record will be released on March 3rd 2014. Pre-orders are now available at their bandcamp, where you can also stream the record. Trans/Human will tour the UK and Europe over spring and summer 2014, including an appearance at British Wildlife Festival in Leeds on March 8th.
Bandcamp page: http://transhuman.bandcamp.com
Website – http://receptionnetworks.tumblr.com/
Facebook – http://www.facebook.com/transhumanfuture
Upcoming Shows:
6th March – Sheffield – Release show @ Audacious Space w/ Housewives.
8th March – Leeds – British Wildfife Festival @ Brudenell Social Club
Tags: adam denton, audacious, ben hunter, cam deas, diy, drone, improvisation, Luke Twyman, noise, radio, reception, Sheffield, space, The Audacious Art Experiment, the unexpected, trans human, vlf, weird