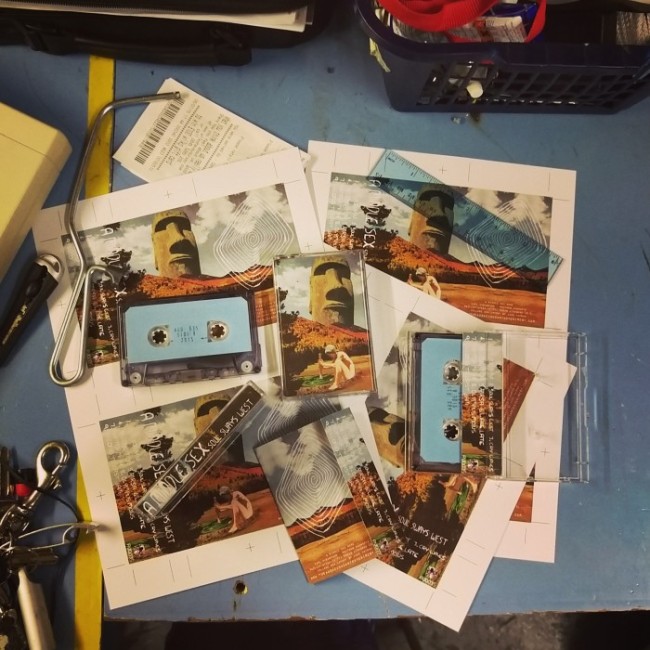 A month or so ago now we stayed up late to get an insight into what goes off down on the production lines during a night shift. What we found will shock and amaze you.
Tucked away in a corner normally reserved for pallets and returned items, we found a small work gang chugging Klix coffee and chipping away at the delicate process of handcrafting artwork for AUD035 – A MIDDLE SEX – SOUL SWAYS WEST – C60 Cassette + Download. A post document release of one of Manchester's finest Dub/Noise/Improv jam bands, collaged and compiled by imboredofbastards.
Tina (Sales) has since informed us that the run is now awaiting dubbing and is scheduled to be complete on the next 2-10 shift, as long as the agency sends enough sober hands.
We'd like to thank Karl Sveinsson, Matthew Ashworth, Philip John Lloyd Sykes and Edwin Stevens for making such incredible music and letting us post document it. AMS were a huge bridge for us between strict zonal marking jams and live improv and are sorely missed. Thank fuck Karl laid their last jams down on tape and condensed it all in these 50 minutes worth of recordings, which you can now buy below.