Welcome to the buzzfest. Today ourselves and Folkestone's Hot Salvation are going to make a calm announcement about LOLOISMO, the new album from Spanish duo ZA! Cult legends in their home country and renowned for their electrifying live shows (as seen at TAAE 10th birthday party, Sheffield '13) we're seriously smitten to once again be diverting their colourful Catalan megaflow towards the shores of our humble grey isle.
Two years after releasing WANANANAI (Rockdelux's Album of 2013), ZA! present a record that defies many conventions, even their own. The title LOLOISMO comes from 'Loloiza', the Spanish phrase for the chants that echo out from football fields, where often the collective act of singing holds more value than the lyrics. The only premise the band set themselves was to avoid repetition of songs. To accomplish this, Spazzfrica Ehd (drums/keyboards/vocals) and Papadupau (guitar/trumpet/samples/vocals) have explored new genres and tried new ways of playing and filtering their instruments. The result is ten hits, ten individual worlds that continue to evolve with each listen.
There is no set style: industrial meets dubstep, hip hop, clicks n'cuts electronic music, math-rock. Diversity is key, from the old-shool hardcore clichés to Asian, Arabic or invented landscapes, sometimes sampling live guitar, sometimes passing the whole drumkit through the amplifiers. The elements have been recorded live, on the same take and in the same room, only adding vocal overdubs.
ZA! call it "Loloizable experimental music with a chorus", because until LOLOISMO the band's lyrics had never evolved beyond a concept or a single word. As expected, these newly unearthed lyrics match with the experimental language of music, with repetitions, encrypted metrics and neologisms. The will is always to "loloize" rather than to pontifícate; to sing freely, collectively, and in tune with the Halfmighty Silly Sister of Wisdom.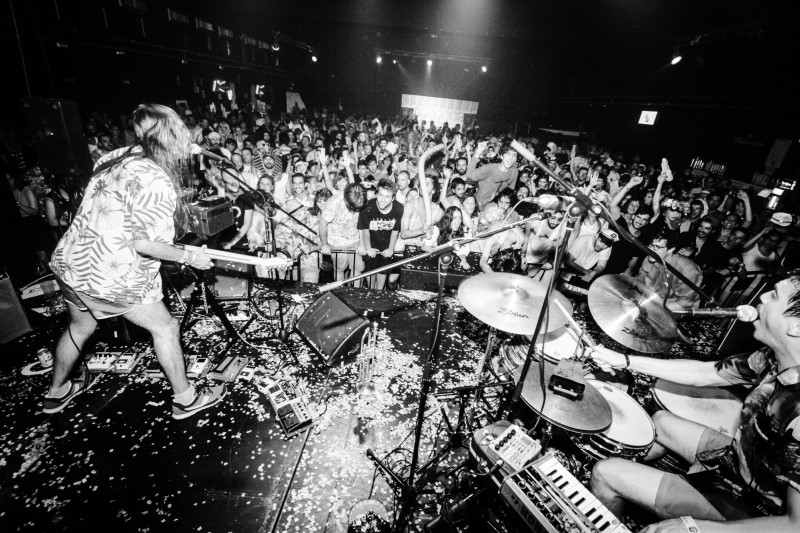 The duo will be touring the UK in February with legendary Leeds Kraut-lads NOPE. Dates are as follows:
11th – Brighton @ Sticky Mike's Frog Bar – EVENT LINK
12th – London @ DIY Space for London w/ Bamboo – EVENT LINK
13th – Folkestone @ The Harp Restrung w/ Cosmic Thoughts + Alocasia Garden – EVENT LINK
17th – Secret show TBA
18th – Milton Keynes @ MK Gallery – w/ Big Evil Grin – EVENT LINK
19th – Bradford @ Delius Arts & Cultural Centre w/ Falco – EVENT LINK
20th – Sheffield @ Picture House Social w/ Magpies – EVENT LINK
LOLOISMO is released in the UK & Ireland on the 29/01/16 from us, Hot Salvation and all good record shops.
ORDER HERE – https://theaudaciousartexperiment.bandcamp.com/album/loloismo
Tags: audacious, barcelona, diy, experimental, Loloismo, Sheffield, The Audacious Art Experiment, Za!