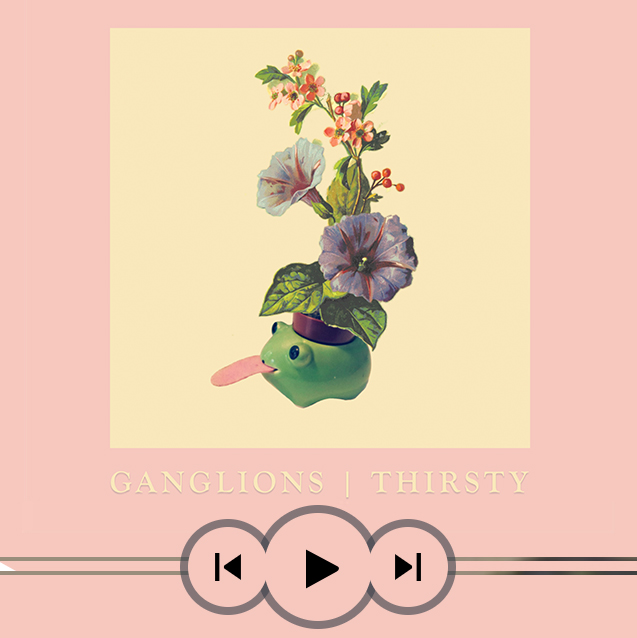 OUT NOW on limited cassette and all digital platforms –
^^ CLICK PLAY TO LISTEN / ORDER ON ALL FORMATS ^^
We're very proud to deliver our latest release, Thirsty by local math-pop purveyors Ganglions.
Mathy pop punk with Cork accents and a serious case of the jerky jangles. Together as a Yorkshire-based music group since early 2016, Eimear O'Donovan (bass, vocals), Brian Scally (drums, vocals) and Chris Saywell (guitar, vocals) have been making modest waves in the DIY scenes of their adopted cities of Sheffield and Leeds. Thirsty is the band's second EP, following on from self-released debut EP FETCH! in August 2016.
Self-recorded and produced by Scally, with drums tracked at Crooked Rain Studios, new EP Thirsty sees Ganglions expand their pallet of expression while keeping the riffs, off-kilter song structures and powerful dual vocals that made FETCH! really shine. Lead single "Slow Lunch" is a shimmering, emo-tinged punk anthem dedicated to sacking it off. Elsewhere, "My Wife Won't Stop Flirting With Me," showcases the band's heavier side, with tongue-in-cheek lyrics inspired by spam e-mails and clickbait listicles taking down the glorification and commodification of heteronormative monogamy. "Very Popular" is a jangly paean to authenticity and expression, and "Peas" is about peas, the vegetable.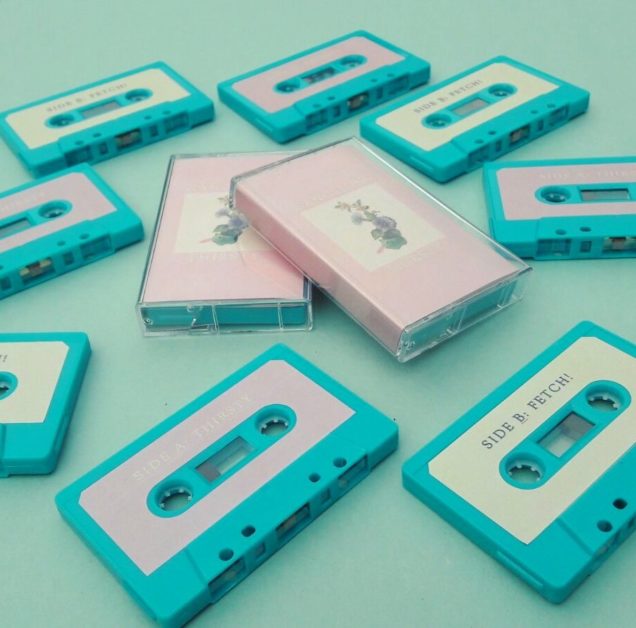 "Rapid-fire math-pop, intended to induce shit-eating grins and dancing feet for all who listen!" – Andy Hughes, Birthday Cake for Breakfast