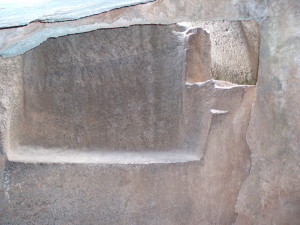 Recent stereo jarring releases that have been hitting the speakers so far this year include:
v/a – The trees are all blocking the forest 2x cdr on Striate Cortex; heavy drones and tense flutterings from the likes of Sindre Bjerga and Wereju form the structure of this oasis. Atmospheric and absorbing, cathartic and opening. All this and a heady reworking of Katy Perry's Firework by Neil Campbell's Astral Social Club make this an essential release for anyone who has time for the subtleties of 20 minute long drone pieces. Hand-crafted packaging to boot!
Blue Yodel / Belied Gunaiko split 3″on Rayon; dizzying vocal and percussive wig-out from Blue Yodel (Fiona, of Sheffield's free-monsters The Hunter Grachuss) and haunting flute 'n' feedback from Belid Gunaiko (Kelly, of Part Wild Horses Man On Both Sides/CooperJones etc). Two sides of a single coin creating and electrifying range of atmoshpheres in double quick time.
Aqua Dentata – Seventh past the umberella c35 on Beartown; high-end brain massage and full-body yoga missions in the freezing mass of a glacier. Wonderful stuff to piece the brain back together with a mug-o-tea in your palms.
Gultskra Artikler / Lanterns split lp/cdr on Other Electricities; 2008 lp that recently was traded into my hands by Luke Vollar. Late night smoke out jamz, but not in anyway boring, directionless or re-hashes (excuse the pun) of everyone else in the world that has been described as that. Pop sensibilities eeking out of every pore with the focus on continually excelleing the previous notes and rhthym. Or something like that.
The New Blockaders – Live at Morden Tower c40 on Mirror Tapes; reissue of a fateful 1983 performance by TNB. Hardcore scrape, rattle and "djang" crackle out of both sides of this re-release of sorts (different mastering, and longer than previous versions, I believe.) This primitive and simple approach to whacking stuff and making noise has been tried and tested, but not many can really do it like TNB. This is a really good listen, and a refreshingly honest type of immolation and entropy.
More soon…
Tags: audacious, diy, drone, free downloads, improvisation, music, noise, The Audacious Art Experiment, underground, weird