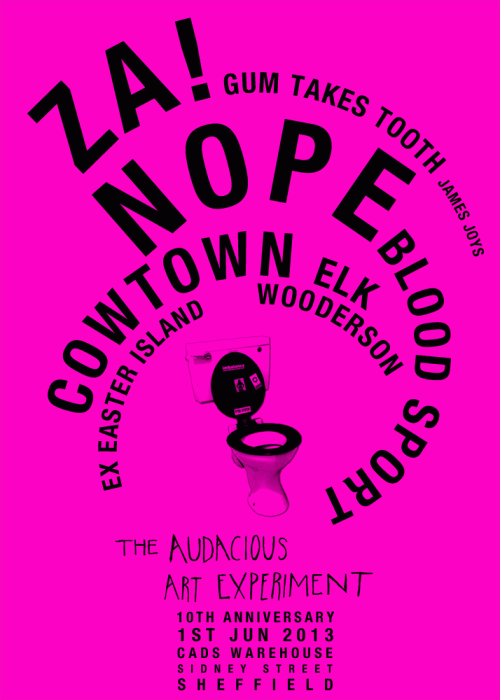 Well that was that. 6 months of organising, a years worth of funds and a decades collated friendships and emotions. All blown out of one of the sweetest sounding systems we've ever heard, by the most amazing bands we've ever seen, in a venue run by the most organised dudes in town.
Massive thanks go out to everyone at CADS and all the mesmerising bands that played. Even bigger thanks go out to the many people that made it down to help us celebrate our 10th birthday. It was great to see so many old faces, people we've worked along side the whole time and especially all the people new to our cause.
We thought notching up número diez would make us feel old and cranky, but in the few days that have passed since it feels like exactly the opposite. In many ways it's kinda feels like a completely new beginning. Although with our funds completely eradicated, it is gonna take us a wee while to get back on our feet after this one. However, as long as we have a space we will always be looking for a community and as long as we have a community, we will always feel the need to share and celebrate.
Thanks again for all your support over the years (you know who you are) and keep your eyes peeled for events and releases over the summer. We've got a lot planned and we're gonna need your help as usual,
Come to a gig, donate big, buy records if you dig.
TAAE.
Tags: 10 year anniversary, art, audacious, Blood sport, cowtown, Elk, Ex Easter Island Head, experiment, gum takes tooth, james joys, nope, Sheffield, The Audacious Art Experiment, wooderson, Za!