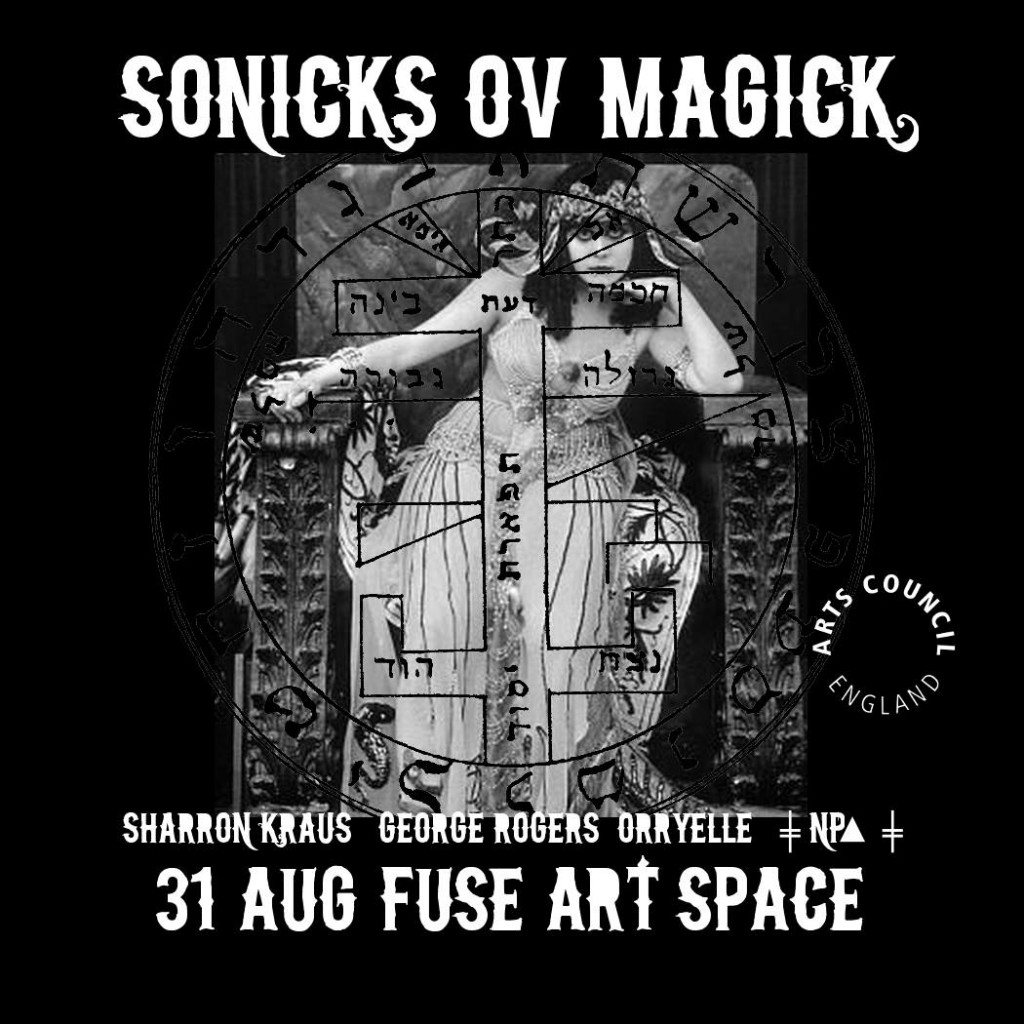 Following on from the inaugural celebration of the academic and intuitive crossroads of contemporary performance magick in Leicester, The State of Magick is pleased to announce a single day symposium being held in Bradford this Sunday 31st August.
Fuse Art Space plays host to an eclectic mix of artists whose work utilises a praxis that sits within the realms of the esoteric and the mystical; at intersections where traditions and the celestial are brought forth within a variety of old time, modern and chimerical contexts.
The event audio will also be broadcast live over the internet via The Audacious Art Experiment Mixlr account. Check in throughout the day to see what's happening.
Confirmed artists include:
Orryelle Defenestrate-Bascule (Australia)
https://soundcloud.com/orryelle
http://www.crossroads.wild.net.au/bio.htm

Sharron Kraus (Sheffield)
http://sharronkraus.bandcamp.com/
http://www.sharronkraus.com/
George Rogers (Sheffield)
╪ NP▲ ╪ (Thee North)
http://theenpa.bandcamp.com/
http://newaktionist.panzen.net/
+ MORE TBC
Sun 31st Aug – 2pm – 9pm
Fuse Art Space
5-7 Rawson Place, BD1 3QQ City of Bradford
The event is totally free to enter, but an array of merchandise will be available for purchase.
We are proud to be supported by Arts Council of England's Grants for the arts funding programme.
Tags: Arts Council England, bradford, diy, drone, fuse art space, improvisation, magick, new aktionist, nick kilby, noise, underground, weird