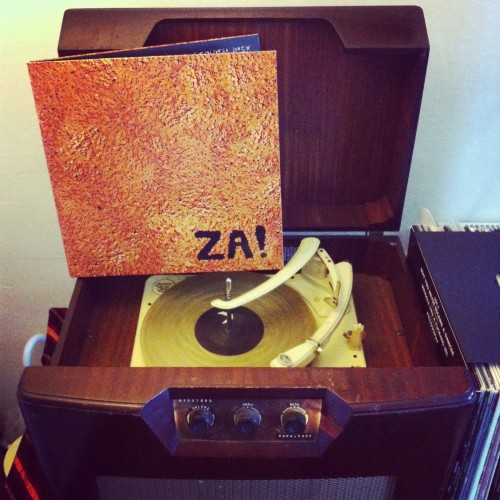 Great news! You can now pre-order a copy of Za! 'Wanananai' from our webstore link below. This double LP comes in a mind boggling gatefold sleeve containing a 12″ piece of vinyl containing some music and a special GOLDEN 10″ containing even more music! You also get the digital download of the whole album immediately, so you've no reason to wait around really. Only 100 copies have been set aside for the UK and Ireland and we're currently the only place to get it, so you'd better get moving and snap one up as they'll be set free into the wild from early May.
The guys will also be playing the following shows over here, in support of this wonderful piece of wax.
16th-18th May @ The Great Escape Festival – Brighton TICKETS
1st June @ The Audacious Art Experiment Festival – Sheffield
More info on the live dates soon.